Top 10 AV Rental Companies in Dallas
17th January 2020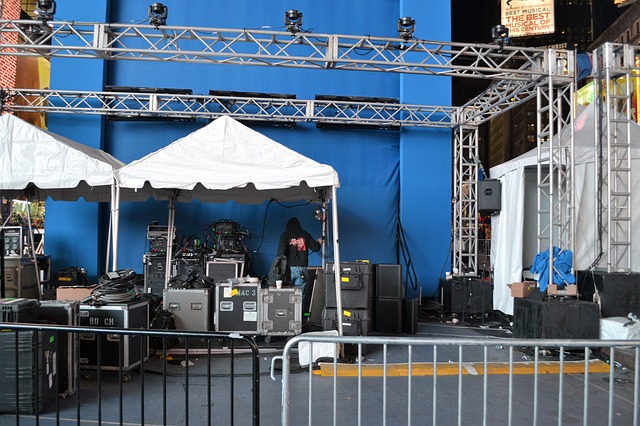 Are you in search of a reputable AV rental company? That probably means that you've Googled for the best AV rental companies in Dallas. But sometimes, even with several names and contact numbers, it's hard to select the right one.
It takes time to locate an appropriate company with the best equipment. And that means everything should be backed with the latest technology. Moreover, the company should have qualified employees that know how individual pieces of equipment work, as well as which ones will align with your event needs.
So this is an essential step that shouldn't be rushed. While you may be looking for services for your current event, take the extra time and effort to make connections with the right people. It will make the difference between a memorable event and a boring one that will soon be forgotten.
And you will probably need to host other events down the road. Dealing with one company not only makes it easier for the AV company to present a solution that matches your expectations, but it also helps build a strong foundation for a long-term relationship.
To assist you with this overwhelming task, we have compiled a list for you of the top ten AV rental companies in Dallas.
1. Zoe Audio Visual
As a full-service design and production company, Zoe Audio Visual is dedicated to making your event a success. With 25 years of combined experience in the field, they can create the best results using sound, lighting, video projection screens, and much more.
But with adequate resources and professional staff, they know what it takes to make your occasion successful. So whether it's a small-scale gathering or a large-scale company event, Zoe Audio Visual should be your go-to partner. And when it comes to fulfilling your audio/visual needs, just take a step back and let them do their job.
2. Showtech Productions
Are you looking for a company that can flawlessly execute your vision of success? Showtech Productions understands what you want and knows how to deliver it on time and within budget.
With a wide variety of AV rental equipment, they have everything at hand to meet your requirements. But it's not only this that makes them an excellent choice. Showtech Productions utilizes equipment with up-to-date technology and employs people that have the knowledge and experience required for a stellar event. With them, you simply can't go wrong.
3. Crossroads Audio
From corporate events to concerts, audio, visual, and lighting are vital for achieving success. Big or small, Crossroads Audio has more than just the ability to cater to your preferences. They have an innovative team that has the knowledge and equipment to design a perfect event.
Backed with cutting-edge AV technology to drive your company through the 21st century, Crossroads Audio is committed to your success as much as you are. With Edward Spoto as the Director of Operations/Chief Engineer, you have the best person on your side.
4. Dallas Audio Visual Rentals and Services
Dallas Audio Visual Rentals and Services offers the perfect solution for your audio/visual needs. Moreover, this company has one of the largest selections of AV rental equipment. Services include sound system rentals, staging, lighting, and video equipment.
And because this company believes in impressing its clients as well as the public long after an event is over, you know you won't be disappointed hiring them. Rest assured, you've made the right choice.
5. Onstage Systems
If you are thinking about creating an exceptional, everlasting impression about your brand, Onstage Systems can help do that and much more. With over 40 years of experience, this company has the talent and skills to cater to your unique events.
Plus, it knows how to add the extra punch to any of their comprehensive services. From production to AV services to lighting, Onstage Systems has got your back. It's time to partner with those who can take your brand to greater heights.
6. JARK1 Entertainment
Established in 1998, JARK1 Entertainment has years of experience, along with professional services and advanced technology to meet your needs. Whether you require audio, video, lighting, or staging solutions, this company has everything.
Above all, Reginald G. Dean, the owner of JARK1 Entertainment, ensures that every client receives exemplary, personalized service specifically for their events. So if you're focusing on making powerful impressions, this company is here to help you deliver a great event.
7. Dallas Event Audio
Dallas Event Audio has the ideal solutions for any occasion, whether it's a party, corporate gathering, or club performance. Backed with the latest tech, this company has the appropriate equipment to cater to your needs. From PA systems to line array speakers to custom 3D video mapping, they have what it takes to wow the audience.
Though Dallas Event Audio is a recent entrant into the AV rental industry, it has the upbeat skills required for a sensational event. Moreover, they have a passion for success, a commitment to excellence, and unwavering customer service.
8. AVL Dallas
This company was created primarily to provide a variety of AV services. It is the ideal solution for small and medium-sized businesses. Not only do they aim at delivering exemplary service, but for a reasonable price as well.
With more than 25 years of experience in live events, they are experts in creating extraordinary outcomes. Above all, they have the drive to push your company's image to its full potential.
9. Gemini
Remarkable technical expertise and up-to-date equipment make Gemini one of the best AV companies in Dallas. Since Gemini has been providing event solutions for over 35 years, they know how to coordinate the effects of lighting, sound, and video. More importantly, they have an adequate background to align these aspects for your needs.
But Gemini has an added benefit. Their one-stop-shop philosophy offers rental as well as sales options. Plus, they provide training classes and seminars related to the trade.
10. All-Pro Audio Visual
This company provides nationwide AV services and has carried multiple businesses to success. All-Pro Audio Visual has the confidence and professionalism to meet your needs as well.
The company can help you plan and produce your events, whether it's a meeting, conference, banquet, or trade show. And the best part is that they supply technicians for setups, breakdowns, and equipment operations alongside 24/7 Tech Support.
Wrapping up
The above is just a concise list of some of the AV rental companies in Dallas. No matter which one you decide to work with, remember to do thorough due diligence. Read up on online reviews and visit the company to get an idea of how they are running the business.
Notice
: Trying to get property 'name' of non-object in
/home/gonexcom/stabene.net/wp-content/themes/stabene/single.php
on line
40
Notice
: Trying to get property 'name' of non-object in
/home/gonexcom/stabene.net/wp-content/themes/stabene/single.php
on line
40
Notice
: Trying to get property 'name' of non-object in
/home/gonexcom/stabene.net/wp-content/themes/stabene/single.php
on line
40