10 Best Sports Leagues to Watch Online In 2020
22nd November 2019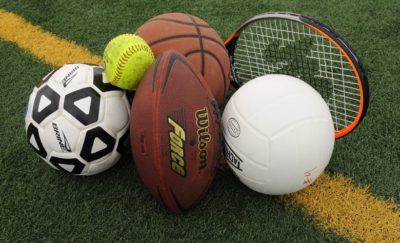 People of all ages love sports. Even though there might be a difference of opinion as to whether which game is the most exciting and entertaining but, in a general view, everyone loves sports. The craze for sports has reached to the endless heights. The world has revolutionized, though people still love sports but like to watch their favorite games online at their ease. Here is the list of the world's best sports leagues you can watch online:
1. English Premier League:
English Premier League, formerly called Barclay's Premier League or Premiership, first appeared in 1992 for sponsorship purposes. EPL was founded in England.  Premier League operates as a corporation and has 20 clubs, which are its shareholders. The clubs, like companies, elect the chairman and Board of directors to run the daily affairs. The football games in the league are still played on FA rules.
The 28th session of the world's top-class football league, 2019-2010, is dated from August 2019 to May 2020. The English Premier League is the first one to introduce a mid-season break in February. A total of 20 teams compete with each other; the top 17 are selected from the previous session, and the rest of the three are promoted from Championship. Manchester City has set a record of 100 points in the English Premier League. If you don't want to watch online, you can always get your hands on the best live football tickets voucher codes to enjoy the action in the football stadium.
2. National Basketball Association:
It is a professional men's basketball team. NBA is a group of 30 teams and one of the four major professional leagues both in the United States and Canada. NBA was founded in June 1946 by the name, Basketball Association of America, later on, changed to National Basketball Association. The national basketball league resulted in a much higher organization than BAA. The regular NBA season starts from October and lasts till April, and each team plays eighty-two games. This year's session had already gone into finals, and Toronto Raptors has won the series this year, with Golden State Warriors as runner-ups. No doubt one of the best sports leagues to follow in 2020.
3. National Hockey League:
National Hockey League refers to the professional ice hockey. NHL has its origins in North America. National Hockey League dates back to 1917 and has blessed us with legends like Wayne Gretzky, Bobby Orr, Alex Ovechkin and Sidney Crosby. The Hockey League playoff season took place on October 2018 and ended in April, this year. St. Louis Blues held the championship trophy for the session against Boston Bruins. National Hockey League's 103rd session has started in October 2019 and is currently going on. So do you think St. Louis Blues will be able to retain the title of the winning team this time?
4. National Football League:
Americans are crazy after football. Most of them prefer football over any other sport. National Football League has 32 teams. These 32 teams are divided between American National Football and National Football Conference, equally. National Football team has the honor of being the first professional domestic league in the world. National Football League was founded back in the 1920s and was formerly known as American Professional Football Association.
NFL, though run for a brief period in a year but it is a money generating machine. The sessions start from February and last till September. Americans give up their weekends to sit back and enjoy their favorite sport. NFL has launched an app by the name NFL Now, to help the fans watch the League's games online. New England Patriots are the winners for this year with Los Angeles Rams at the second position. This should be on your best sports leagues 2020 list.
5. Major League Baseball:
Major League Baseball is one of the oldest and famous sports leagues in the world. MLB has a total of 30 teams. MLB is more than just Baseball; it represents the nation's identity. Baseball is a favorite American pastime. When the season starts, a tsunami of people reaches the stadiums, carrying hot dogs in hands, chanting, booing and cheering for their favorite team. The competition reaches the intense levels, and yes people get emotional sometimes, but that is the beauty of any sport. Don't worry if you couldn't make it to the stadium or you have any important thing to do; you can watch the League's games online. Boston Red Sox is the recent winner. The regular season began in March and ended on September 2019.
6. Indian Premier League:
It wouldn't be fair if I don't mention IPL in the list of best leagues to watch online. Indian Premier League has got so much hype, especially in the Asian region. Indian Premier League is usually played between March and April, every year with eight teams, each representing a city in India. The league is relatively a new one; it was founded in 2008. The current winners are Mumbai Indians, owned by Reliance Industries. Not to mention, cricket is the most famous sport in the region.
7. Pakistan Super League:
The next hyped league you can watch online is the Pakistan Super League. Be it IPL or PSL, these both leagues have redefined the experience of Twenty20 cricket tournaments. Pakistan Super League is the most recent sports league to watch online. It was founded in 2015. The League is a franchise owned by independent investors. Pakistan Super League has six teams in total, and the recent winner is Quetta Gladiators who defeated Peshawar Zalmi in the finals. PSL's last season started on February 2019 and ended on March 2019.
8. National Rugby League:
Football might be Australia's national game, but Rugby has Australians' hearts. National Rugby League first appeared in 1997, and since then it has a huge fan base. The competition for 2019 started on 31st August and ended on 26th October, having Sydney Roosters as the winners. NRL is the total of sixteen teams, playing against each other.
9. Bundesliga:
How can Germany stay away and not have an online sports league to offer? Bundesliga is a professional football league, mind that football is Germany's national sport and has a quirky place in peoples' hearts. This football league can mark the highest stadium attendance in the world. Now you can imagine the insanity, the pressure and intensity of the game. 2019-2020 season is still going on. Hold your breaths, mark your calendars for 16th May 2010, and see who is going to win this championship. The recent winner is FC Bayern Munich.
10. Formula 1:
Who is not aware of the highest class racing championship? Formula 1 has its inauguration session back in the 1950s, and since then it has been entertaining the people with its single-seater, top-end racing competition. Our beloved Ferrari has the highest number of winning sessions. However, the recent winner is Lewis Hamilton, who races for Mercedes-AMG Petronas Motorsport.
Ending Verdict:
So much competition, anxiety and pressure, sums up every sport. Watching and playing sports have become the new trend not just for teenagers, but for the people of every age. Hence, comes the need for online leagues. So, which of these best sports leagues do you follow?
ipllive streamingipl