It's 2019 now, and only one question is roaming in our minds. Is this the beginning of an official India vs Pakistan war again? 
It has been 72 years since the war between India and Pakistan has started. When the British Empire separated the subcontinent in 1947, they left behind two life-long rivals.
There were conflicts on and off about various issues. The dispute for Jammu and Kashmir, for one, hasn't stopped for once. However, recent events have ignited a possibly dangerous nuclear war.
India Vs Pakistan – The Historical Timeline
1947 – 1967
It was in 1947 when the subcontinent was divided into the Hindu-dominated section, India and a new Muslim-dominated section, Pakistan. That year, the central conflicts were the excessive riots and a large amount of migration. The violence caused the deaths of about half a million people, and approximately, a million went homeless. Since then, one dispute has stayed intact, the division of Jammu and Kashmir.
Despite the separation, India vs Pakistan war stage never ended. They went into the war, later on, that same year in October. It was due to the support of a Muslim uprising in a part of Kashmir. At that occasion, India allowed weapons for assistance in return for full access to the state of Kashmir. That agreement stays in question up to date. That first war settled in 1949 with a ceasefire. The territory's status remained in dispute because a deal on a referendum was not held.
A second war started in 1965 when Pakistan broke the ceasefire agreement by crossing the border. India responded by crossing the border and entering Lahore.
1968 – 1987
In 1970, East Pakistan asked for more rights, autonomy and eventually independence. Pakistan went into civil war with India when India forced into East Pakistan to provide support. India got involved because millions of people migrated into their country as refugees. The outcome of this war was the newly formed country named Bangladesh in 1971; putting an end to East Pakistan.
1988 – 2017
Armed conflict broke out again in 1989 when the people of Kashmir Valley either demanded independence or Pakistani union. India blamed Pakistan and accused them of providing the arms for the war. Ultimately, the war became more related to an Islamic cause as a group of Muslim militants emerged for battle.
Many meetings were held to peacefully sort out the tension regarding Jammu and Kashmir. A more intense diplomatic push was given after a year, and finally, peace was made on that issue for the time being. In 1997, Pakistan also offered to decide the limits on the usage of nuclear weapons and missiles. Something both the countries were quite capable of using.
Tension grew in 1998 when both the countries started testing their nuclear weapons. The fear reached out to the US which, along with many other countries, ordered authorisations against this potential India vs Pakistan atomic war. Hence, both countries signed an agreement stating they would work harder on solving their long-running problems and, especially, the Jammu and Kashmir dispute.
Another incident took place when, in 1999, forces supported by Pakistanis entered the Indian side of Kashmir. This fight turned into the great Kargil conflict. It led thousands to flee their homes and move away from the ceasefire line.
The dispute continued when 38 were killed in Srinagar due to the attack on the Kashmir Assembly; this occurred in October of 2001. In Delhi, a month after the first attack, 14 people died due to the attack on the Indian Parliament. Again the blame went on Pakistan because the Kashmiri militants were from the Pakistani side. Troops gathered on the Indo-Pak border as a cause of this heat up.
In September 2016, surgical strikes were targeted against the Pakistani side of Kashmir as a sign of retaliation against the attack on the army base of India. The army base attack had killed 19 soldiers, and Pakistan disagreed with any such allegation.
In November of the same year, near Pakistan Frontier, disguised attackers entered the Indian Army Base and killed 7 of their soldiers. Again Pakistan denied involvement with this incident.
Year after year, Pakistan and India had reasons to fights relentlessly. They always seem to find that spark.
The Pulwama Attack
A convoy of seventy-eight vehicles was transporting 2,500 CRPF troops (Central Reserve Police Force) on the National Highway 44 to Srinagar from Kashmir. On 14th February 2019, at Lethpora close to Awantipora, a car crashed into one of the CRPF buses resulting in an explosion. The explosion led to the death of 40 soldiers with a large number of casualties, which were taken to be treated in an army hospital at Srinagar.
Jaish-e-Mohammed, a Pakistani militant group, took full responsibility of the blast. Their leader, Masood Azhar, is known to have operated on the grounds of Pakistan. A video was also publicised showing the attacker, Adil Ahmad Dar, claiming the attack beforehand. As soon as the news hit the headlines, once again the government and media of India began to blame Pakistan being involved in this terrifying attack. Pakistan claimed to have nothing to do with the offence and that they had no knowledge of the attack.
Aftermath of the Attack
India
The Indian Prime Minister, Narendra Modi, sent condolences on twitter and expressed his heartfelt support for the martyrs and their families. He claimed that a strong response would be given to the attackers.
A grateful nation bows to the martyrs of Pulwama.

A befitting reply will be given to the perpetrators of the heinous attack and their patrons.

No force will succeed in disturbing peace, progress and stability of India. pic.twitter.com/hFq0pUByVJ

— Narendra Modi (@narendramodi) February 15, 2019
Rajnath Singh, Indian Union Home Minister, agreed with the fact that revenge would be taken for the deaths of these soldiers and that their deaths would not be futile.
The nation will not forget the supreme sacrifice of our brave @crpfindia jawans. Paid my last respects to the martyrs of Pulwama in Srinagar today. Their sacrifice will not go in vain. pic.twitter.com/uJKUoFmKev

— Rajnath Singh (@rajnathsingh) February 15, 2019
The World
BBC News agrees with India and stated in their news articles that Pakistan could be "directly linked" to the bombing. It was internationally known that Jaish-e-Mohammed was created by Inter-Services Intelligence of Pakistan at some point in time. Conversely, Pakistan had banned JeM in 2002. Apparently, this group had reappeared in Pakistan by various aliases and, as per rumors, continued to be supported by ISI.
The New York Times, on the other hand, argued about linking Pakistan to the attack. It questioned as to how Pakistan could be connected to bombs that had arrived from the Indian Kashmir. It suspected that the explosives could have been locally supplied.
Pakistan
Regardless of the confusion, Pakistan remained steadfast and denied any connection to the attack. Shah Mahmood Qureshi, Pakistan's foreign minister also felt devastated about the blast.
Pakistan's Federal Information Minister, Fawad Chaudhry, had reported that Pakistan had started working against this group of militants and would be ready to help India take action against them.
Both countries' ambassadors had consulted each other for their plan for retaliation.
Imran Khan, Pakistan's Prime Minister, stated, on 19 February 2019, that being home to terrorists is not the aim of Pakistan. He asked about solid proof that Pakistan was involved. He continued, stating that India will be responded equally in case of any military attack.
To this, Indian Ministry of External Affairs mocked Imran Khan for not showing any pity or sympathy for the victims. He said that the video of Adil Ahmad and the fact that JeM is from Pakistan is proof enough. Besides, it was reported that investigations had halted just like past attacks. Hence, sufficient evidence had not been provided.
However, some local newspapers had pointed out that Pakistan's ministers had shown their condolences immediately after the attack.
The Spark Of The War
Attack 1: Balakot
The ball landed in Pakistan's court when IAF (Indian Air Force) Mirage 2000 fighter aircraft flew about 80km into Pakistan territory on Tuesday, 26th February 2019. India had aimed for an air strike at, Balakot, Khyber Pakhtunkhwa, a military camp. India claimed to have killed 300 people, whereas Pakistan said that the attack injured trees instead of people as it hit a safe area.
Pakistan's Major General Asif Ghafoor provided an update about this incident:
Indian aircrafts intruded from Muzafarabad sector. Facing timely and effective response from Pakistan Air Force released payload in haste while escaping which fell near Balakot. No casualties or damage.

— DG ISPR (@OfficialDGISPR) February 26, 2019
An agreement was made in the past that prohibits all aircraft (fixed-winged) from coming within 10km of the LoC area and helicopters within 5km, uninformed beforehand. This breach could have escalated into sending armed troops across or even have allowed cross-border shooting.
It was the first time in India vs Pakistan history that any of the two breached the Line of Control (LoC) agreement and crossed the de facto border made since 1971. Not even Kargil Conflict 1999 urged such drastic measures to be taken.
Nevertheless, it must be duly noted that Pakistan should have been on high alert instead of providing the level of ease with which IAF was able to enter so deep into Pakistan. Such an incident raised the question on the capabilities of Pakistan Air Force.
Attack 2: Kashmir
On Wednesday, 27th February 2019, India reported that it had lost a pilot and a MiG21 fighter. A local Kashmiri provided a video to tag along with this statement:
In response to PAF strikes this morning as released by MoFA, IAF crossed LOC. PAF shot down two Indian aircrafts inside Pakistani airspace. One of the aircraft fell inside AJ&K while other fell inside IOK. One Indian pilot arrested by troops on ground while two in the area.

— DG ISPR (@OfficialDGISPR) February 27, 2019
Pakistan claimed that the PAF shot two military jets from India and that one pilot was detained. This was, apparently, Pakistan's forced response to the breach at the Balakot LoC. India reported that they had also shot down one Pakistani fighter, but Pakistan denied, stating that no Pakistani jet crossed the border in the first place. Major Asif confirmed this report:
There is only one pilot under Pakistan Army's custody. Wing Comd Abhi Nandan is being treated as per norms of military ethics. pic.twitter.com/8IQ5BPhLj2

— DG ISPR (@OfficialDGISPR) February 27, 2019
Pakistan claimed that the PAF shot two military jets from India and that one pilot was detained. This was, apparently, Pakistan's forced response to the breach at the Balakot LoC. India reported that they had also shot down one Pakistani fighter, but Pakistan denied, stating that no Pakistani jet crossed the border in the first place. Major Asif confirmed this report:
Imran Khan further stated:
"I am talking to India: We need to use wisdom and sagacity. All big wars have been due to miscalculation. No one knew how the war would end. My question to India is that given the weapons we have, can we afford miscalculation?"
Imran Khan also said,
"We should solve our problems through dialogue."
Impending Elections In India: Is there a connection?
This spring, India has an election emerging, in which Prime Minister, Narendra Modi, is planned to take part with his governing party. His voters have demanded revenge, and Modi has sworn to execute their demand.
Pakistan's Political Party, PTI has raised a question, regarding this thought:
Air Force excursions, war mongering, soldiers in captivity and the lives of so many people in danger all equate to 22 seats in the eyes of representatives on India's ruling party. Is war an election option?#SayNoToWar https://t.co/BdiqiJcdVP

— PTI (@PTIofficial) February 28, 2019
Now, the question is: Is Mr. Modi using these India vs Pakistan attacks as a frontier for his personal victory?
The Future Of Cricket In Proclaimed WWIII
ICC Cricket World Cup 2019
Cricket fans all around the world fear the cancellation of the India vs Pakistan match at Cricket World Cup 2019. The violence is thought to become a spoilsport this June.
Right after the Pulwama Attack, India had stated that the Indian Cricket Team would boycott the showdown this year. They claimed that Pakistan was responsible for the attack and they would like to stay ashore of terrorists.
The Indian Cricket Board of Control (BCCI) declared a statement,
"The cricketing community to sever ties with countries from which terrorism emanates."
CNN is awaiting a response from Pakistan Cricket Board (PCB) to these statements against them.
On Sunday, 23rd February, Virat Kohli, Indian Cricket Captain, said that his team would respect the decision of their Board in regards to this India vs Pakistan issue.
Ex-Indian Cricket Captain, Sachin Tendulkar, tweeted, in relation to this dilemma, too:
February 22, 2019
Pakistan Super League 2019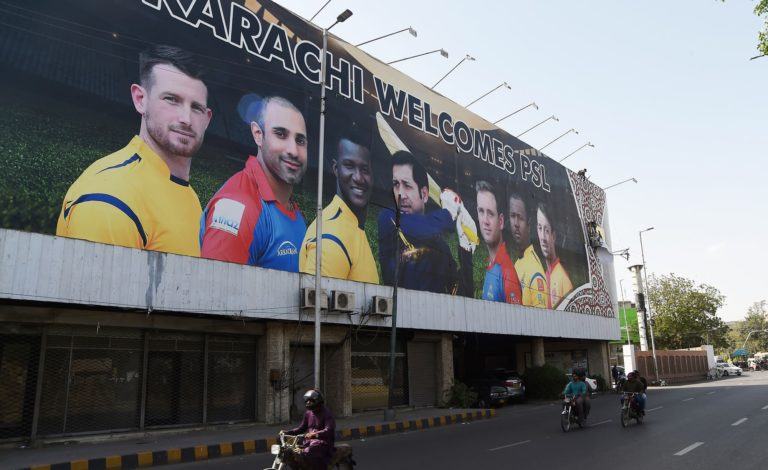 Another major event seems to be in danger due to this India vs Pakistan conflict. The PSL (Pakistan Super League) matches are continuing at their regular speed. In fact, the preparations for the match to be held in Karachi and Lahore had begun this week only.
However, the issue that has arisen is that IMG Reliance was the media partner that broadcasted the PSL. They have denied their support this year and withdrawn their contract.
It has been rumoured that PSL has collaborated with another media partner, Blitz and Trans Group, but let's face the truth. Will the new management be able to keep up with the reputation of the PSL?
An even bigger question is; will international players take part in the PSL matches that are to be held in Karachi and Lahore this year? – We'll just have to cross our fingers and hope for the best!
The Question Still Remains…
Happymon Jacob, a Jawaharlal Nehru University professor at New Delhi, acknowledged,
"Given the fact that no one has declared war and that Pakistan did not carry out airstrikes across the international border but from within Line of Control, that suggests there's a certain amount of restraint being exercised by both sides. There's an implicit desire to keep this contained, so I don't see a much larger escalation in the days ahead."
Mr Jacob has the job to keep a check on the violence alongside the Indo-Pakistan Border.
He further added,
"We will likely see third parties like the United States or Russia get involved in making sure this doesn't escalate. At this point, it is more messaging for the domestic populations, to show that each side is in charge and won't be cowed."
The whole world is eager to discern the fate of the India vs Pakistan conflict. The call for war is yet to be officially established, but the option will never be off the table for both of the countries. If the heat increases and both nations to enter the battlefield, you can definitely consider it turning in to the WWIII with so many allies and enemies of both countries. Will they go for it? Or will they sit and sort this matter peacefully "by dialogue" as offered by Imran Khan?