Four ways to Shift Your Marketing Tactics with Instagram's Changed Algorithm
24th December 2019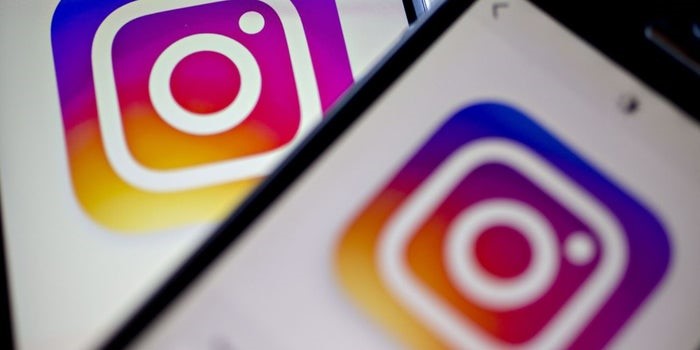 Sometimes choosing the right platform for marketing a B2B company becomes hectic. Not only it is the result of having less experience, but exposure and interest also matter. As we are continuously watching the technology advancing in each passing day, digital marketing opportunities are also becoming complex.
But, why keeping your business to a single platform? When social media has blessed the audience to take advantage of versatile channels, it openly invites business of every niche to become a market leader without any hassle. It must sound interesting to you – social media and changing algorithms are all we need to learn for growing the businesses beyond the limits.
Letting You Know What Algorithm Means in Social Media
Here you read "algorithm" and might be thinking about what we are up to? Well, that's a practice to upgrade the experience and enlarge the opportunities that you've been looking for.
In the last few years, social media enthusiasts had immediately recognized Facebook's uncalled algorithm change, which boosted engagement and generated immense leads. This upgrade was a successful transition that other social media platforms also started to revolutionize.
While we dive to Instagram's game-changing strategy, we can't resist the flashback. In 2016, Instagram followed paths of Facebook and focused on improving user-friendliness. The innovative ideas introduced an algorithm in which the users viewed fresh and timely posts.
Stepping forward, Instagram again changed its algorithm in 2019. This time it focused on the public concerns and introduced features which are quite impressive. One of the change was about viewing the content based on the user's activity.
Now is it clear why you were viewing all the posts related to your last search? Instagram has made your experience enjoyable yet lasting. However, China B2B platform is all ready to make this feature integrated into their B2B marketing.
Let's explore how to outsmart Instagram's changed algorithm to promote productions and supplies across the world.
B2B Marketing and Instagram's Changed Algorithm – Easy tips 
This post is a helping material for transforming your B2B marketing game by adding real fun and profitable experience. We have listed down surprising ways to take your B2B brand to the next level. Give these strategies a read to so that you can work on the visual content that is integral in imprinting businesses in the B2B market.
1. Work on your Photo Quality
Have you ever looked for what is Instagram's first lookout – creative and infusing content. Beauty lies in the eye of a beholder. The line perfectly matches Instagram's algorithm that a B2B marketer must focus.
The best practice to make your followers-count increase is to create inspiring and eye-popping content. This practice can be time-consuming but worth every effort. What you need to do for improving the engagement curve is to make the feed captivating.
B2B marketers can also use other image-building apps that can help in building perfect visuals for Instagram.
2. Be in a Line
Staying in a consistent boundary can grow your B2B Company impressively. It is not a hard and fast rule, but why not take a chance and flourish in the digital world?
Instagram's changed algorithm works exclusively when B2B companies opt for consistent posts rather than creating a haphazard feed. What if you jump to a profile and find travel and tourism in the first few posts and then eventual shift to education? Will it impress you or just get you to the exit door immediately?
The consistent feed is always helpful for B2B companies and goes hand in hand if continuously working on stories as well. This might take a lot of time, but engagement is guaranteed.
3. Add Some Video Content too
Don't just rely on posting pictures and wordy content. People also like to see videos to get more information out of it. Instagram's changed algorithm doesn't prioritize videos over photos but both are treated alike.
Suppliers in China B2B platform are always keen to tailor their marketing that is worth every like and follow. Why do B2B marketers emphasize on video content? Because the auto-play option grabs attention instantly, and so does the engagement.
The most recent update you must have come across is IGTV. This fantastic feature has taken social media's most exceptional marketing position. Whenever you host an IGTV, the video will appear in the feed. This content can be viewed later by the viewers whenever they want.
What more exciting features do you see in adding video content to the B2B profile? Boomerang and time lapses are taking away the audiences' attention. This is where Instagram is standing today in the fierce B2B marketing war.
4. Popping Captions and Right Hashtags
Posting an image without a caption is too blurry and imprecise for the audience. How does it feel when you see a product by a seller but no description and useful words? Such a waste of time.
Instagram's engagement doesn't mean emphasizing on visual content only – the changed algorithm also requires the B2B marketer to add a few lines in the caption too. This captivates the user when he/she jumps to the post and look for the caption that perfectly describes the visual.
Not only this, but the use of hashtags something to take a B2B brand beyond the limits. You have to get pro with understanding how meaningful it is to add hashtags in the post. This practice combines the post to the chosen category, which is accessed by the user instantly.
Want to get more eyes to your post without involving into too much stress? Instagram's changed algorithm has made it easy for the suppliers in China B2B platform. The more you focus on branded, product, and community-based hashtags, the more engagement you will receive.
The Verdict
We believe it wasn't that easy for B2B marketers to understand how Instagram's changed algorithm is putting up businesses in the toughest competition. As we have experienced the change and indulged rightly to the changing dynamics, the post is written to help out those who wanted to dive in it like a pro.
If you want to meet the buyers and supply those unique products, make your Instagram feed appealing and amazing to reach out. When things are easy to capture, businesses become stronger than they are ever imagined before.
Notice
: Trying to get property 'name' of non-object in
/home/gonexcom/stabene.net/wp-content/themes/stabene/single.php
on line
40
Notice
: Trying to get property 'name' of non-object in
/home/gonexcom/stabene.net/wp-content/themes/stabene/single.php
on line
40
Notice
: Trying to get property 'name' of non-object in
/home/gonexcom/stabene.net/wp-content/themes/stabene/single.php
on line
40