Best MBA Specialization to choose for a better career
28th January 2020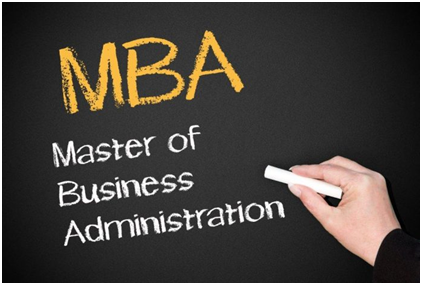 There has been a growing demand for an MBA for the past few years. This is because management courses give candidates the ability to communicate with clients, manage an issue with ease, help boost up the company's profits by maintaining a stable relationship with clients. MBA courses also boost up your leadership skills, management skills, interpretation of data, build networks either domestic or international, etc. Also, MBA salaries are the highest when compared to other job profiles on the business market. On the other hand, an MBA also helps in starting up your own company. Most start-ups and MNCs have these roles and accept MBA graduates along with a high salary depending on the role you have been appointed to. Let us see a few MBA courses which give better career options.
1) MBA in Finance
Finance in any company is the most important. It maintains the profits and losses and is of the crucial role and prevents a company from going bankrupt. MBA Finance Graduates are the most sort after due to their skills to maintain and bring financial assistance to the company as well as the clients. The top colleges providing MBA in Finance are
Harvard School of Business
INSEAD
IE Business School
Stanford School of Business
Kellogg School and so on.
MBA Finance deals with taxation, accounting, statistics, data analysis and data mining, financial risks, etc. The career options for graduates of MBA Finance are:
Financial Managers
Credit Risk Management Analysis
Personal Financial Advisor
Financial Research Analyst
Investment Banker and so on.
A graduate in this field can work in both corporate and public sectors especially banking and brokering agencies (also stock market). The average salary for MBA Finance graduates ranges from $60,000 to $100,000 per annum.
2) MBA in Marketing
This course deals with how to efficiently market a product either regarding a targeted audience or for a client. Marketing deals with how to endorse and market a product as per the requirement of both the client and the public. This could also include digital marketing and social media marketing. This course has subjects such as Operations Management, Marketing Analytics, Marketing Planning and Implementation, Business Analytics, Marketing Strategy and so on.
The top universities providing MBA Marketing course are:
UCLA Anderson School of Management
ESADE Ramon Llull University
Stanford School of Business
SDA Bocconi
Michigan Ross School of Business
The career opportunities for MBA Marketing graduates are:
Brand Manager
Market Research Analyst
Sales Manager
Product Manager
Marketing Manager
The average salary earned by an MBA Marketing graduate is $80,000 to $130,000 per annum.
3) MBA in Human Resource Management
The Human Resources Department oversees the welfare of the company's employees including incentives, income, rewards, training and development, personnel issues, hiring new employees, etc. The top universities providing this course are:
Ross School of Business
Wisconsin School of Business
Kellogg University
Purdue University
IE Business School
The syllabus for this course includes Accounting and Finance, Labour Laws, Cross Culture and International Human Resource Management, Human Resource Planning and Development and so on. This course requires good communication skills to maintain stable relations with the costumer. The average salary of an MBA HR graduate ranges from $80,000 to $150,000 per annum.
4) MBA Supply Chain and Operations Management
MBA in Supply Chain Management deals with customer services, warehouse management, inventory for shipping and supplying, etc. The syllabus in this course includes Business Environment, Financial and Management Accounting, Financial Management, Production Management, etc. The top universities providing this course are
Sydney Business School
University of Greenwich
Massachusetts Institute of Technology
Purdue University
Rotterdam School of Management
The career options for graduates for MBA Supply Chain and Operations Management are
Operations Manager
Logistics Analyst
Supply Chain Manager
Storage and Distribution Manager
Purchasing Agent and so on.
The average salary of a graduate in Supply Chain and Operations Management ranges from $90,000 to $115,000.
The basic eligibility requirements for each of these courses above are Marketing, Data Analysis, Data Mining, Statistics, Accounting, Business Strategies, etc. Practical knowledge such as application of the subject knowledge, creativity and analytical thinking, good communication skills, leadership, teamwork, etc. There are also options to opt for a part-time (work and study) MBA or a full-time MBA. Few universities include leadership and communication as a separate topic in the syllabus to ensure graduates have a command on their fluency and can successfully lead a team. These career opportunities provide a lot of exposure to students regarding today's problems in any field. This would help them gain experience and move further.
Notice
: Trying to get property 'name' of non-object in
/home/gonexcom/stabene.net/wp-content/themes/stabene/single.php
on line
40
Notice
: Trying to get property 'name' of non-object in
/home/gonexcom/stabene.net/wp-content/themes/stabene/single.php
on line
40
Notice
: Trying to get property 'name' of non-object in
/home/gonexcom/stabene.net/wp-content/themes/stabene/single.php
on line
40