How to Protect Kids from Wrongdoings
27th March 2020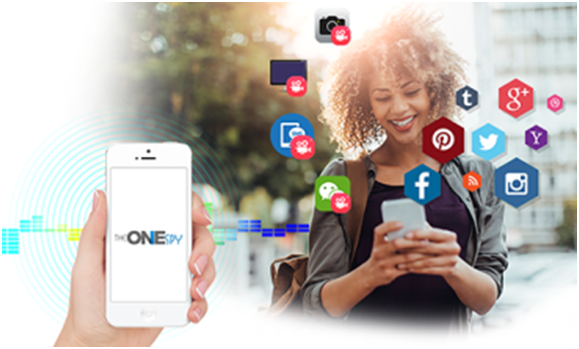 Are you concerned about the safety of your children? You can protect your children from the potential dangers of the real and digital world by tracking them. Many parents across the world use kid monitoring and parental control apps to supervise their kids' activities. The app helps working parents to keep a secret eye on children from their workplaces. This article discusses how parents can protect their children from wrongdoings and potential dangers by using a mobile app.
How to Monitor Kids with Monitoring App
TheOneSpy mobile spy app for children enables parents to keep an eye on kids to ensure their protection. It allows parents to be virtually present around their kids anytime and from anywhere. Once you install the app on your kid's phone, you can supervise all online and offline activities performed on the monitored device. It enables parents to safeguard children from the most common threats such as online bullying, child predation, sexting, self-harm activities, and online crimes. We have discussed here the core features of the kids tracking app to let you understand how it helps to protect children. 
Monitor Messages
Do you know what messages your kids exchange with their fellows? What if your kid is sending or receiving bullying messages? You can prevent them from cyberbullying by monitoring their messages. The spy app allows reading all messages exchanged by kids through their monitored phones. It automatically accesses messages stored on the phone including text messages, instant messages, and multimedia messages. Parents can retrieve these messages right from the web portal of the kid surveillance app.   
Track Location
You can protect your kid from getting lost or kidnapped by keeping an eye on their whereabouts. The app lets you know where your kid is at the current time and where he was earlier. It shows GPS location and location history of their phone. By logging into the web portal of the app, they can find out their kids.
Listen to Calls
Just like bullying messages, the harassing and annoying phone calls can also be monitored to protect kids from wrongdoings. The surveillance app secretly records phone calls received and made by your kids. It uploads recorded calls and calls history to the web portal from where the end-user can retrieve them anytime.
Check Out Social Media
The social media activities of children can be supervised to prevent them from objectionable, self-harm and forbidden activities. The app lets them see what is posted by their kids on their profiles. The app allows parents to secretly check out social media posts and chats of their teens. Facebook and Instagram posts inform parents about their kids' activities and upcoming plans. In addition to posts and chats, the top-notch spy apps enable parents to track their kids' friend-list and follower-list as well.
Access Browsing History
Do you know what websites your kids visit? They are likely to visit adult-oriented websites if you do not supervise or manage their internet usage. Using the parental control app, you can access the internet browsing history of your kid's smartphone and computer. It lets you know which websites were visited by your kids and how often. You can block unwanted websites by using the parental control settings of Google Chrome. Moreover, you can install a kid-friendly internet browser on your kid's phone to protect them from age-inappropriate stuff.
Monitor Contacts
It is important to be aware of your kid's contacts. You can access the contact list of their smartphones without accessing the phone. The parental control app uploads contacts and detail of each contact saved on your kid's phone to the web portal. Parents can see all these contacts and can also delete unwanted contacts right from the online control panel.
Keep an Eye on Surroundings
The kids monitoring software lets you supervise the real-life activities of children. It helps to keep tabs on the surroundings of your kid by remote controlling cameras and microphones of their devices. Parents can detect what their kids are doing or speaking by secretly and remotely turning on the photo and video cameras and microphone of kid's monitored phone.
Notice
: Trying to get property 'name' of non-object in
/home/gonexcom/stabene.net/wp-content/themes/stabene/single.php
on line
40
Notice
: Trying to get property 'name' of non-object in
/home/gonexcom/stabene.net/wp-content/themes/stabene/single.php
on line
40
Notice
: Trying to get property 'name' of non-object in
/home/gonexcom/stabene.net/wp-content/themes/stabene/single.php
on line
40