Construction Projects That Use Survey Equipment
30th June 2020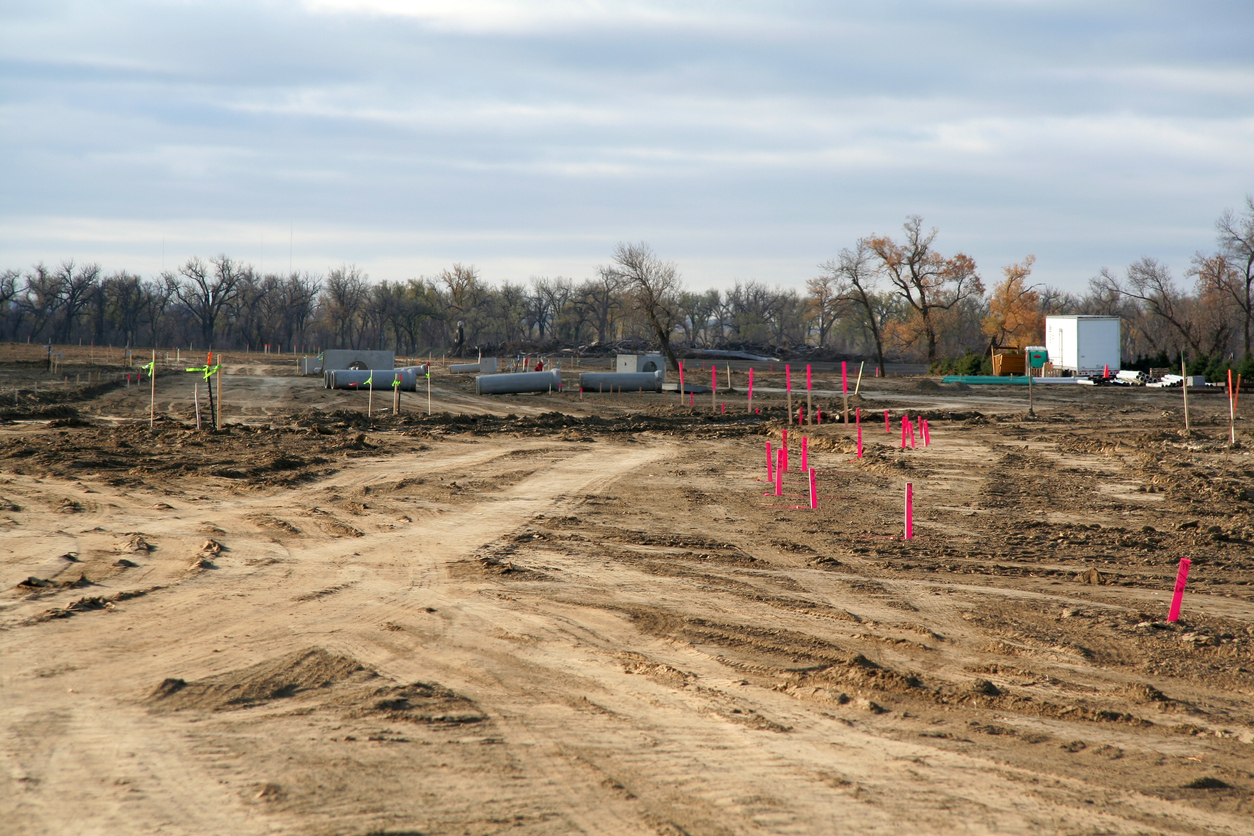 Construction surveying serves an apparent purpose in the construction industry. Generally, a building cannot be built on land or property without first conducting a survey. This particular type of survey is called a site layout survey. It involves staking out guide points for the construction project, also specifying the location of the structure.
Through this land surveying, engineers and architects can ensure the design plans correctly follow from the beginning to the end of the project. This surveying also helps the project finish on time and according to the budget.
 Below, we explore construction projects that use survey equipment.
More About Construction Surveying
Before exploring types of construction projects that use surveys, you first need to have a basic understanding of the purpose of these surveys. In construction, surveying is also called construction layout or "staking." Using the project design plans, the surveyor stakes out the layout of specific projects, such as sewer pipes, buildings or parking lots. Construction surveying starts with the design plans and a CAD file.
What to Expect from a Land Surveyor on a Construction Project
Your land surveyor uses their modern survey equipment, and the project plans to stake out the project. These reference hubs show specific information, such as the horizontal location for a building or depth of digging required for underground construction. A project contractor relies on these stakes to properly position the improvements according to design plans.
The reference hubs used for surveying are essential equipment for any project. They are typically 1″ x 1″ wooden stakes, often with a neon orange flag or marking at the top to ensure visibility. The surveyor finds the location to reference, then drives the stake into the ground. As an alternative, a reference hub can include carpenter's nails driven into asphalt or other materials.
Construction Projects that Use Surveys and Associated Equipment
Construction projects using surveys and the associated equipment include:
Agricultural, such as farm-use barns, storage towers, drains, ditches, animal sheds and other buildings or improvements
Commercial, such as the construction of private trade and commerce buildings and improvements like banks, shopping centers, condominiums, hotels, theatres, offices and resorts
Environmental, including improvements designed for air pollution control, water treatment, solid waste management and sewers
Heavy civil, including the construction of railroads, tunnels, airports, military facilities and bridges
Industrial, including production and product storage facilities like manufacturing factories, chemical plants, power plants, docks, oil refineries and steel mills
Institutional, such as projects meeting the needs of the public and governments, like fire/police stations, museums, libraries, research facilities and hospitals
Residential, such as the construction of houses, apartments and condominiums
What does construction surveying include?
Accuracy in surveying and construction staking are critical for any construction project's success. For this work, you need a skilled surveyor with construction certification. The surveyor's work includes rough grade staking used for mapping of the improvements' location, such as for slopes, roadways or parking lots. Another inclusion in construction surveying is site layout staking.
For the surveyor to provide their services, they need quality survey equipment. This equipment includes:
3D laser scanners
Data collectors
Digital levels
Digging tools
Hammers
GPS instruments
Gyrotheodolite
Laser levels
Robotic total station
Theodolite
Small laser levels
Personal protective equipment (PPE)
Portable radios
Staves and beacons
Tripods
Hatchet
As a science and a profession, construction surveying establishes 3D positions of points required for a construction project. It also maps the distances and angles between these points.
Notice
: Trying to get property 'name' of non-object in
/home/gonexcom/stabene.net/wp-content/themes/stabene/single.php
on line
40
Notice
: Trying to get property 'name' of non-object in
/home/gonexcom/stabene.net/wp-content/themes/stabene/single.php
on line
40
Notice
: Trying to get property 'name' of non-object in
/home/gonexcom/stabene.net/wp-content/themes/stabene/single.php
on line
40