10 Top Athletes in The World Who Are Known for Their Charity
30th October 2019
It is easy to forget that athletes have personalities outside of their competitive boundaries. Whenever we hear something about our favorite athletes, it is often something negative. We hear about them using prohibited substances, driving under the influence of drugs/alcohol or other illegal activities. However, many athletes also spend their time away from the field doing remarkable things such as spending their time and money on charities, helping people in need or bringing a smile to children's faces.
Here are some of the athletes who have made tremendous charities in the past few years and deserve to be known:
1. Russell Wilson
Known for the famous "Russell Wilson Hospital," Wilson is the national ambassador for the Charles Ray III Diabetes Association.
He spends a vast amount of his free time visiting children in Seattle Children's Hospital. He is also behind the foundation of the "Why Not You" foundation which supports a number of children's causes. His "Invested with Russell" also collects money in order to help local charities.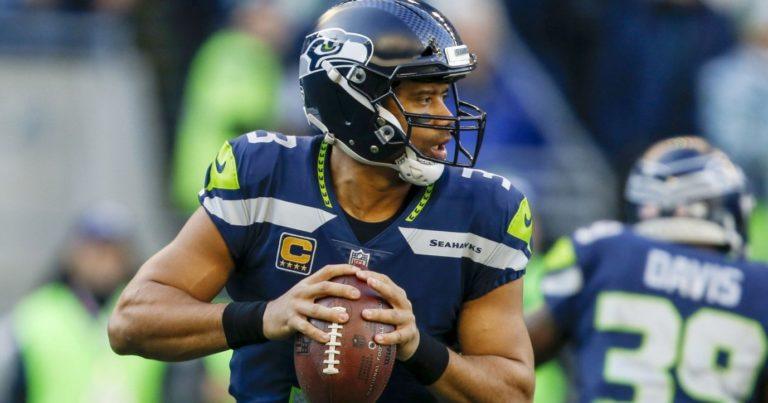 Russell Wilson
2. Ndamukong Suh
Suh is one of the main players of the Miami football team, Miami Dolphins, Suh is said to be the most charitable of all athletes.
In 2011, he donated $2.6 million to Nebraska and in 2013, donated $250,000 to high school funds in order to aid education. His Ndamukong Suh Family Foundation has also helped provide school supplies to children, offering scholarships and helping improve a number of programs within schools in order to make them more efficient.

Ndamukong Suh
3. Ronda Rousey
Even though Rousey lost the global spotlight at United Fighting Championship 193 against Holly Holm, she has not remained away from headlines.
Ronda Rousey owns a foundation that donates money to Didi Hirsch 501c3; an organization whose proceedings go towards mental health services. She has also been a part of the Free Rice Campaign and in 2009, she started the Gompers Judo Program. She continues to focus on the key societal issues and committing her time to help those in need.

Ronda Rousey
4. Neymar Jr
Neymar is a 24-year-old Brazil footballer who has often been in the spotlight for his talents.
He has constantly helped fight against Ebola and has provided his services to bring clean, fresh drinking water to Brazil. He also spends a lot of time with children at The Instituto Projecto Neymar Jr. which took in 24,000 local disadvantaged children who needed a roof over their heads. Neymar is quoted to have a saying, "the love I get from the kids, the conversations we have…it gives me the strength to return to Barcelona and keep running after more trophies. It makes me really happy to do something for these kids and their families."

Neymar Jr
5. Micheal Phelps
Even though we see Phelps conquering the waters in Rio, he continues the charitable journey that he started in 2008.
In 2008, Micheal Phelps won eight gold medals at the Olympic Games in Beijing. However, this only aided his humility. In the past, he took a $1 million bonus from a sponsor in order to create a foundation that works with children. He has helped children with disabilities fulfill their dreams, becoming a global icon.

Michael Phelps
6. Serena Williams
At the age of 34, Serena Williams reached the tennis finals of the Australian Open and French Open. She also took home the victory at Wimbledon.
As a UNICEF Goodwill Ambassador, Williams has helped built multiple schools in Africa, helps provide educational opportunities for 26 million marginalized children in Asia and has organized campaigns for breast cancer awareness. On her website, "Look to the Stars," she has also posted an exhaustive list of all the different charities she has been a part of which include Common Ground Foundation, Elton John AIDS Foundation, World Education, I Heart My Girlfriends, and so on.

Serena Willams
7. Eli Manning
Another athlete who devotes most of his time to the welfare of children is Manning. He founded the Eli Manning Children's Clinic that catered to the medical needs of kids whose families could not afford to support them.
He has also donated $1 million to Ole Miss, a university in Mississippi in order to support children's education. He has also made it his mission to be an advocate for children's charities, supporting kids all over the world.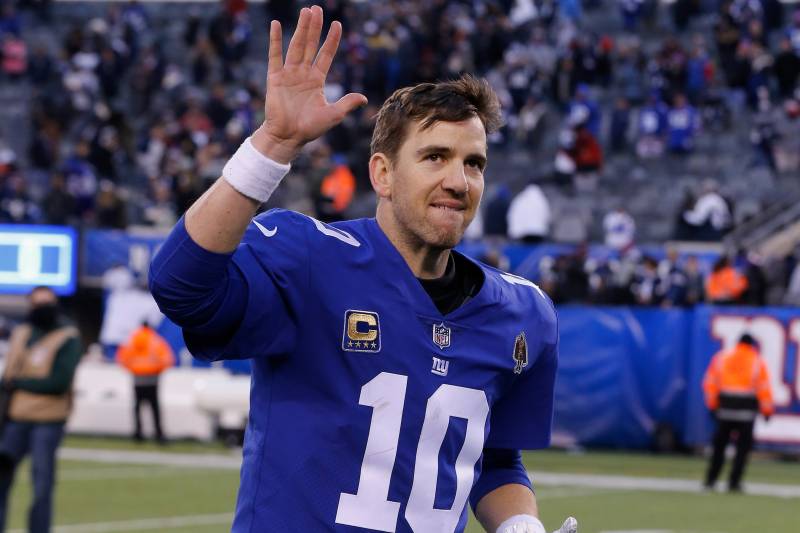 Eli Manning
8. John Cena
As a WWE Superstar and the 16 time world champion who is committed all year round to physical training and acting, John Cena has worked hard to establish charities as a major part of his life.
He has played a significant role in Make-A-Wish Foundation, granting a significant number of over 500 wishes. He has also worked with the Susan G. Komen organization to raise awareness and funds for breast cancer. In 2014, he was the Grand Marshal for the 2014 Susan G. Komen Global Race for the Cure.

John Cena
9. Cristiano Ronaldo
The Real Madrid champion donated his entire Champions League bonus, a total of 600,000 pounds to charity. He is also known to have funded a 10-year-old's child's brain surgery, donating $83,000.
In 2008, after winning a libel suit against a British tabloid, he donated the money to a Portuguese charity where he was born. After a year, he donated a further $165,000 to fund a Portuguese cancer center that had treated his mother in the past. He has also become an international spokesman for two huge global campaigns that speak about child hunger and obesity, and at conserving biodiversity. In 2011, he sold the golden boot that he had won and gave the money to charity.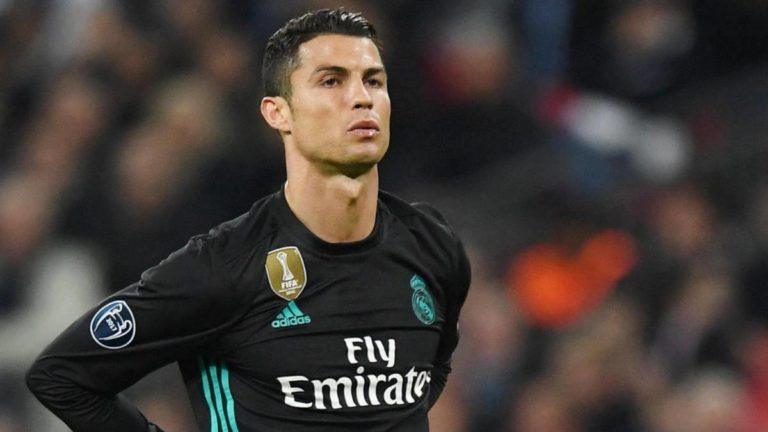 Cristiano Ronaldo
10. LeBron James
James organized a full-court press to help educate children; that's how committed he was to his goal. His program alone raised $3 million for charity.
The LeBron James Family Foundation aims to educate children. In 2015, James donated $41 million in order to send 1,100 children to school and help brighten their future. In the 2016 ESPNs Awards, he also raised his voice on race relations and police brutalities in the United States.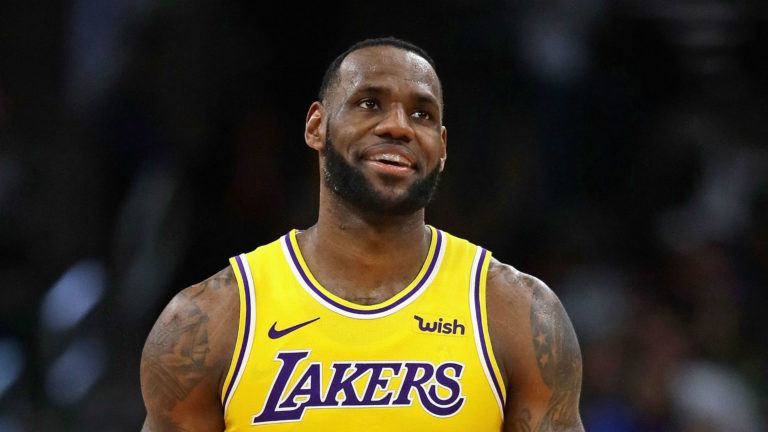 Lebron James
Are your favorite athletes listed here? If you wish to add a name to this list kindly share it in the comments section below.
athletesSportsathletes