Eight NBA Players Who Cheated on Their Wives
28th January 2020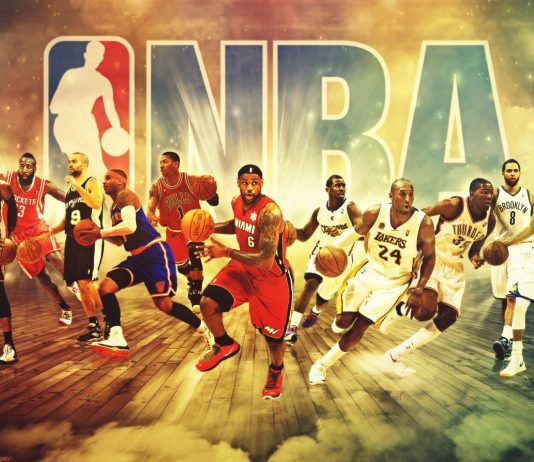 If you're searching for a faithful man, it is strongly advised to stay one step away from basketball players. Over the years the media has been flooded with cases of NBA players cheating their wives. From the look of it, it feels as if NBA stars are born to have a rowdy behavior. Spending money, living in luxury and dating different girls is a common trend followed by almost all players. Since NBA players are always in the spotlight, all personal matters are shown by the media for everyone to see.



NBA Players Cheat on Wives
Some wives left their cheating husbands after taking millions of dollars from them. While others have just been there for their personal benefits of gaining fame. Some wives have even permitted their husbands to go and enjoy their lives hoping that a day will come when they return understanding how unfaithful they have been. Take a look at the Eight NBA players who cheated on their wives:
1. Paul George
Paul George was married to Callie Rivers who is the daughter of the head coach of LA Clippers. Wondering how he got caught? Paul was found on a boat sleeping with a stripper. The matter got severe when it was discovered that the stripper is pregnant because Paul didn't use any protection that night. He tried to close the case by offering her a million dollars to abort the child. However, she refused the offer. Even after the birth of his daughter, he was dating someone else.
2. Raymond Felton
Raymond married a law school student studying in New York City named Ariane Raymondo. However, he also fell for other girls, and within only 19 months of their marriage, they got into a massive fight on Valentine's Day due to his affairs with other women. Soon after that, she filed for divorce, but she didn't leave without some payback. During their separation, she turned in Raymond's semi-automatic gun stating that he threatened to harm her with it. After proper investigation, Felton turned himself in. Looks like marrying a law student wasn't such a good decision after all!
3. Dwyane Wade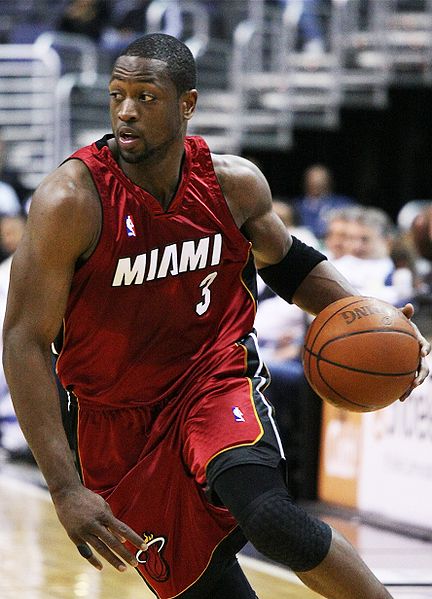 In Dwyane's case, it's clear that his wife Gabrielle Union didn't leave him even after finding out about his affair with Aja Metoyer. Due to this affair, Aja gave birth to a boy named Xavier after which his mother wrote a letter to the Union stating all the deep down secrets about the hidden relation with her husband. The surprising part is that even after finding out she didn't part her way. She is still living with him but refuses to consider Xavier one of Dwyane's sons. No one knows the reason behind her decision, is it pure love or perks of living with a star!
4. Lamar Odom
Acting like being the 'born to be together type' couple Lamar Odom and his wife Khloe Kardashian always had something cooking between them which they didn't want others to know about. She admitted it recently that Odom cheated on her and she was just covering up for him. Why? so that her parents didn't find out about it. She even hired a private investigator to find out precisely what Lamar was up to and came to the conclusion that he had cheated her with having relations with five other women. No wonder he is called her ex now!
5. Kobe Bryant
Kobe and Vanessa are a couple who have been on and off from marriage. After Kobe was charged with sexual assault in 2003 everyone expected that Vanessa would leave him. She didn't do as was expected that year, but eventually got fed up with the rumors about Kobe's affairs and filed for divorce in 2011. She was granted a mansion, millions of dollars and agreed to share custody of both daughters. However, they couldn't live apart for long and decided to come together once again. They also gave the world good news by giving birth to their third daughter, Bianka.
6. LeBron James
A player who is shown as one of the best basketball players of all time has also been associated with having affairs with girls. Even though he got married to his high school love, Savannah Brinson, after dating her for 13 years people are still waiting to hear about his relations with other girls. We will just have to wait and watch out for further rumors of his actions.
7. Michael Jordan
NBA all-star legend, MJ, was always a wealthy man and has been in the limelight several times for having affairs with different women. It has been reported that MJ also offered $5 million to Karla Knafel to keep her mouth shut about their relationship after retiring. Another high profile case which came to notice was when Pamela Smith claimed that MJ was the father of her son Taj. After taking the case to court it was proven that he wasn't the father, but they did share the bed a few times. His wife, Juanita Vanoy, who was with him for 17 years just couldn't take it anymore and filed for divorce. It was known to be the most expensive divorce in the history of the sports industry as she took home a whopping amount of $168 million. Was it worth the 17 years she lived with him?
8. Andrei Kirilenko




Andrei Kirilenko's wife, Masha Kirilenko, is a woman with a big heart. Someone who is familiar with the habits and living standards of basketball stars since her father was also one, permitted her husband to share the bed with another woman once in a while. Wondering why? According to her, it's human nature to run after things which are forbidden. That's why she has allowed her husband to enjoy with another woman once a year so that he doesn't think about doing it on his own. So far the trick seems to have worked as they have been together for the past 16 years and seem to be happy together as always. Strange, but True!
To tell you the truth these are just handpicked Basketball players who have cheated their life partners. If I start taking every name, it may take me my whole life!
basketballnbabasketball