Top 5 Biggest Fights and Brawls in NHL Playoff's History
28th January 2020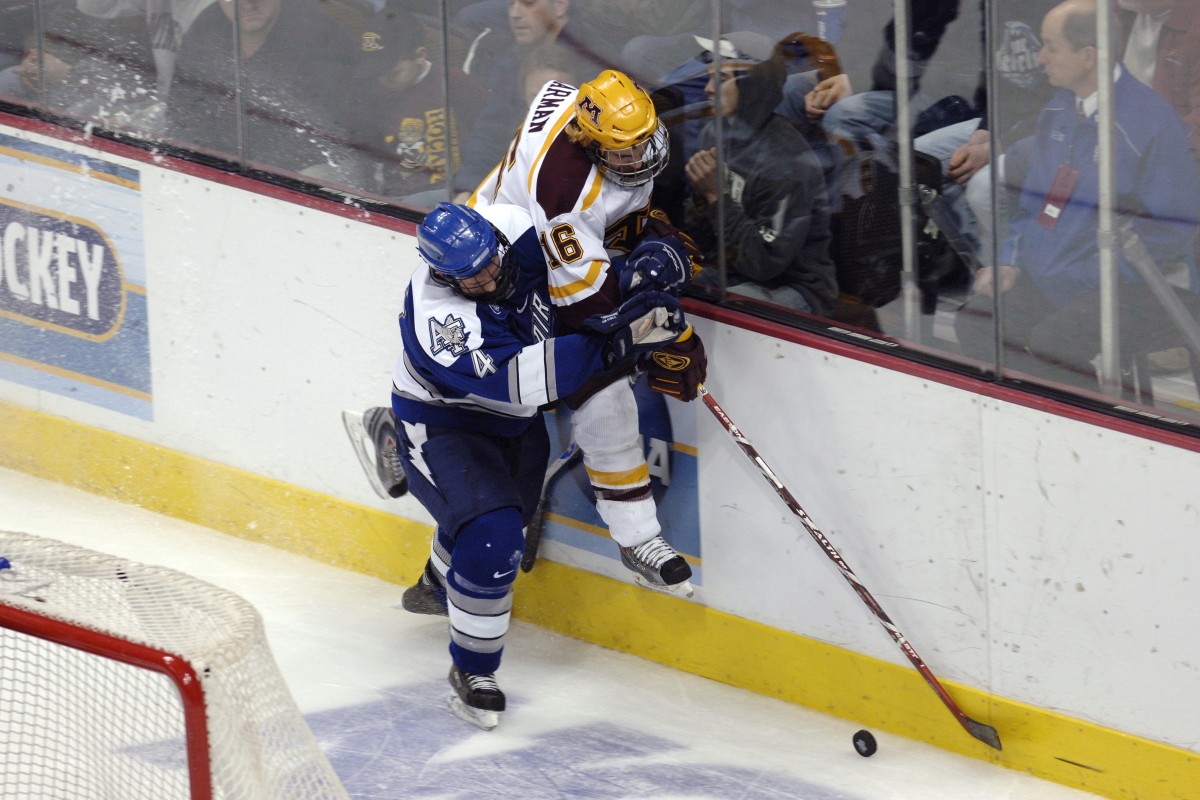 Fans just love it when players drop their gloves and start throwing punches like we're sitting in an MMA fight. Fights and brawls are commonly seen in NHL matches, no matter how hard the officials try to stop them. Some the best and biggest brawls have taken place in the most significant clashes of the season, the Playoffs. All teams want to bring the Stanley Cup home. Therefore, they go at it with full force. These tensed and heated games always have something great to show to the fans, mostly fierce checks, and wild brawls. Enough said, now take a look at the 5 biggest fights and brawls in NHL Playoff's history:
1. Philadelphia Flyers vs. Montreal Canadiens – May 14, 1987
Top of the list is one of the biggest brawls to take place in NHL history. Fans went crazy after seeing both the teams coming out of the locker rooms, many players not even fully dressed in uniforms showing off their pads, getting involved in throwing punches all over the ice rink. Unexpectedly, this 8-minute brawl began before the puck was dropped, which meant no penalty was given as all the chaos occurred before the game started. A massacre which made the ice rink turn into a battle royal. Must have been a treat to watch while sitting in the stands!
2. Boston Bruins vs. Montreal Canadiens – May 21, 1978
Boston and Montreal have been intense rivals throughout the NHL history. If you're looking for action-packed games, then take a look at clashes between these two teams. They never fail to produce historical moments against each other. In the 1978 game 4 of the Stanley Cup finals, a fight started featuring Pierre Bouchard and Stan Johnathan. They went straight on each other without trying to dodge or duck throwing vicious punches at each other's face. If you're thirsty for blood, you'll find pretty much of it on the ice during this epic fight!
3. St. Louis Blues vs. Detroit Red Wings – April 12, 1991
The Blues were down 3-1 against the Red Wings during this game which turned in to a brawl. You could see ten players involved in this brawl with some fighting and others unsuccessfully trying to stop them. This epic clash had 298 penalty minutes and 5 minutes of non-stop fighting. It all started with a cheap shot and ended by beating the hell out of each other. Whatever they did, fans loved it!
4. St. Louis Blues vs. San Jose Sharks – April 14, 2012
Blues were again involved in a top-class brawl! This playoff brawl happened as the final buzzer sounded when frustrated Sharks' defenseman Douglas Murray, led the charge and others just joined in. Roman Polak and Justin Braun were also seen throwing punches at each other. 4 years later Polak was picked by the Sharks, and they eventually became teammates. Foes became friends!
5. Philadelphia Flyers vs. Pittsburgh Penguins – April 15, 2012
In the faceoff between bitter rivals, Philadelphia and Pittsburgh it was a matter of time before things were about to get out of control. The brawl was triggered by the nasty hit that Penguin's James Neal made on Flyer's Sean Couturier. This hit just heated the clash which provoked the Flyers to play aggressively in the last moments of the game. The aggression eventually turned in to a brawl which lasted for quite a while. You should hear the crowd going crazy; they just loved it!
Ice hockey sounds like a sport which involves playing on the ice, but let me be clear there is much more to it. Those pads are worn because games get very violent every now and then. Over the years there has been a drop in the number of fights and brawls, but you can never take it ultimately out of the sport.
Which of these biggest fights and brawls in NHL Playoff's did you love the most? Would you like to add more top-class playoff brawls? Share your remarks in the comment section below.
brawlsfightsbrawls