Best 5 Adventure Sports in Uttarakhand you must try
10th June 2020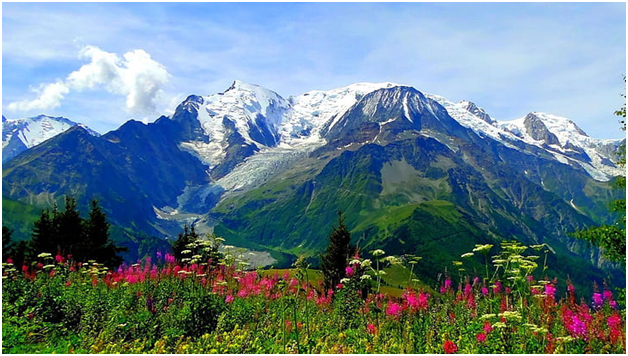 Uttarakhand is one of the most popular tourist destinations in India and is also the home of the Yoga Capital of the world (Rishikesh). If you are looking for a change from the monotonous routine of your office life, a trip to Uttarakhand might be just what you need. From the Ganga Arti to Jim Corbett national park, this place has a complete package of adventure, scenic Himalayan beauty and good food. Lakes like the Naini lake and Naukuchiatal make this state a major tourist attraction. For those who don't know, the Beatles visited Uttarakhand in the year 1968 and since then the city of Rishikesh is popular as the Yoga capital of the world. Keep reading to know more about the 5 best adventure sports in Uttarakhand which you must try at least once in your lifetime.
River Rafting
Rishikesh is not just famous as a pilgrimage spot but is also one of the most important destinations for river rafting in Uttarakhand. Every year, a large number of people camp on the banks of the Ganga river and have a thrilling river rafting experience. Another major location in Uttarakhand for river rafting is Shivpuri, which is situated 16km away from Rishikesh. Let's not forget Byasi, a small village located about 30km away from Rishikesh. Byasi too is famous for river rafting and camping. The ideal months for river rafting at Rishikesh are between March-May and September-November. Recently white water rafting is also gaining popularity rapidly in the Tons river near Mori.
Paragliding
Paragliding gives you a chance to view the gigantic peaks from a hawks eye-view, and Uttarakhand seems just the right place for it. Cities like Mukteshwar, Ranikhet and Bhimtal are famous for paragliding in Uttarakhand. Despite being a not so popular sport in India, Uttarakhand has plenty of paragliding agencies that can help you fly like a falcon. If you are an adventure freak who loves the rush of adrenaline, this is something which you cannot afford to miss. There are plenty of clubs in the state which provide expert trainers and operators. Before you commence, you will be given an introductory briefing on the various aspects of the adventure sport. You will also get insights about the glider, its controls, some take-off and landing techniques, and other important things like how to navigate and how to change the direction or angle of attack during the flight. It is advisable that you clear all your doubts and ask questions during the lessons, and have full clarity about the sport. The price range is somewhere between Rs 1500-3000 per person. Any time between January-March is considered ideal for this activity.
Bungee Jumping
For Bungee jumping, Rishikesh comes again on our list. The place is famous for adventure sports and bungee jumping is no exception. For those who don't know, bungee jumping is a sport in which you are tied with a rope around your waist (safety belt is there during all times) and released into the air upside down. You can feel the blood flushing through your face and your heart beating rapidly. If you have some heart problems or fear of heights, it is highly advisable that you should not try this activity. At the height of 83 feet, Jumpin Heights is India's highest Bungy. With its abundant natural beauty, the bungee jumping in Rishikesh beats the concept of jumping from a tall crane or malls any day. The cost of bungee jumping ranges between Rs 800-2000 per person and the best time of the year is between October-November and March-April.
Trekking-
One of the most beautiful mountain trails lie in the Uttarakhand region, suitable for both, new and experienced trekkers. Snow tops like the Nag Tibba top are considered a paradise in winters when covered in snow. The best part is that Uttarakhand has a plethora of treks to choose from and you can visit the place in any season that suits you. Most trails are covered in oak and deodar forests. Some other famous treks which you can plan to go on are the Har ki dun trek, Valley of Flowers, Kauri Pass trek, Hem Kund Trek and Roop Kund trek. The Dodital trek is also amongst the most popular treks and this place is named after Dodi ( a type of trout which is found in this lake). The water of Dodital lake is believed to have medicinal properties and people who are suffering from chronic skin issues should definitely have a splash of its water for some instant relief.
Elephant Safari
Safaris are journeys which take us into the heart of national parks, reserves and animal sanctuaries, which gives us the opportunity to observe the wild animals in their natural habitat. Uttarakhand is blessed with majestic flora and fauna in abundance and has become a popular wildlife destination among the tourists. Enthralling and fun elephant safaris through the dense forests of Uttarakhand make this place even more special for the wildlife lovers. Nature lovers and adventure enthusiasts can book a safari at the Jim Corbett National Park to take a closer look at the jungle life. Jim Corbett is the oldest national park of Uttarakhand and is home to more than 650 endangered species. The charges of animal safari range between Rs500-1000 pe person and one animal can carry a load of 4 people. Conclusion– It is highly advisable that you should gain full information about any sport which you wish to perform beforehand and also take note of the weather conditions before visiting any place. Based on the altitude, different cities in Uttarakhand have different weather patterns. The summer season, as well as the winter season, is ideal for visiting places like Rishikesh and Pithoragarh for paragliding while on the other hand places like Mussorie and Dayara Bugyal do not offer paragliding sessions in winters due to heavy snowfall. So, these were the top 5 adventure sports which you must try in Uttarakhand, stay tuned for more such interesting blogs.
Notice
: Trying to get property 'name' of non-object in
/home/gonexcom/stabene.net/wp-content/themes/stabene/single.php
on line
40
Notice
: Trying to get property 'name' of non-object in
/home/gonexcom/stabene.net/wp-content/themes/stabene/single.php
on line
40
Notice
: Trying to get property 'name' of non-object in
/home/gonexcom/stabene.net/wp-content/themes/stabene/single.php
on line
40