How To Use Social Content That Isn't Yours?
11th February 2021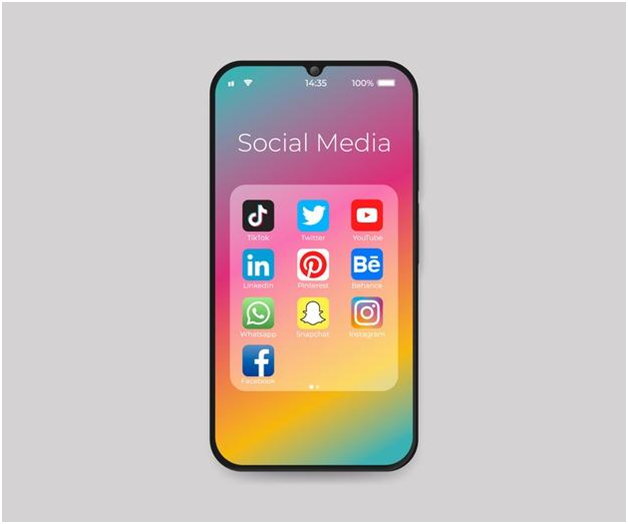 Somehow this is a broad topic to talk about, but saying how to use social media content that is not your own basically indicates legalities around social media content.
As user-generated content is rapidly growing in marketing strategies, brands and marketers are exposing themselves to higher risks and troubles of copyright infringement.
You may be using user-generated content in your marketing campaigns. Like promotions on social channels and websites. However, generating profits from other's copyrighted content is against the social media laws.
So how to use UGC or social media content rightfully? What are the legalities that every brand should follow?
No worries, here are some crucial approaches to adapt while practicing social media content. This will help in getting rid of legal obligations and unwanted troubles due to social media content.
Make Your User-Generated Content Legal
Let's first understand why you need to get user-generated content legally. As people use their creativity to create a piece of content or UGC, they become the owner of their intellectual property.
DMCA or Digital Millennium Copyright Act defines no one can use others' copyrighted work for their purposes. It also says when a user publishes content on social media, they become the owner or hold copyrights for their created content spontaneously.
Same for the brands too, when they share branded content on social media or the internet, they gain patents, and others cannot copy their content.
Not to forget to mention, as per U.S. Copyright Laws, willful infringement of copyrights leads to statutory damages of 150,000 dollars per image.
Thus, utilizing social media content in marketing campaigns requires legal acquisition by asking permission from content owners.
Ways To Obtain Social Media Content That Isn't Yours.
User-generated content is powerful content for marketers to promote their brand and build authenticity and trust with the audience. It is helpful in driving more conversions for their products.
There are various ways to earn other people's social media content. You can use it for different purposes like reposting, advertising, embedding on websites, event walls, or digital boards.
Use these below-given methods to utilize users' social media content for your own purposes.
Implicit Permission
When brands run hashtag campaigns, asking people to post on social media using their hashtag. It allows brands to gain the implicit consent of users as they post content with their hashtag.
Implicit Permission, however, is not suffice to legal proof. Because people sometimes enter into hashtags randomly, seeing their friends using the hashtag.
They are unaware about Terms and Conditions of hashtag campaign and unknowingly entered into implied consent.
It is not the right practice to upload user-generated content without asking permission from the users in any case. It will expose your brand to legal troubles and tarnish your brand image.
Thus marketers require explicit permission from the content owners.
Explicit Permission
Asking permission to use social media directly from the content owner is called explicit permission.
It can be done through commenting on the post, sending D.M., email, or using rights management tools.
Explicit permission is the best way to gain content rights. It develops communication between your audience that builds a good rapport with them.
Regardless of UGC Campaign, you can use this method to ask permission from the users. Whether hashtags, mentions, tags, or any other way users submit over the internet you have to ask permission from the user.
As discussed above, asking permission will develop a relationship with users, increasing your brand's credibility.
Rights Management Tool To Acquire Content Permission
Rights Management, also known as UGC Rights Management, are software specially designed to gain content rights on the user-generated content in an explicit manner.
These tools help brands collect a plethora of user-generated content on a unified platform using hashtags, handles, mentions, tags, or URLs.
You can directly send a request to users by creating a personalized message directly to the content owner and getting approval notification on the tool.
These UGC Rights Management tools help in managing all your legally approved UGC.
Rights Management tools assist in managing time by removing the hassle of manually searching and sending requests.
Another amazing benefit of using the UGC Rights Management tool is you will get complete validation of content rights from users.
It will protect your brand from users' claims of copyrights. This legal proof will give you cover against legal obligations and show authorities you owned permission of the content owner.
Final Words
As per Social Media Content Rights, it is illegal to practice user-generated content unless you gain consent from the content owner.
There are higher possibilities that users may get disappointed if they find brands infringing copyrights.
To use social media content that isn't yours, you have to follow the right ways to ask permission.
You can wield UGC Rights Management tools regardless to gain explicit permission from the users. With that said, using the social media content of others can be easy and simple for your brand.
Notice
: Trying to get property 'name' of non-object in
/home/gonexcom/stabene.net/wp-content/themes/stabene/single.php
on line
40
Notice
: Trying to get property 'name' of non-object in
/home/gonexcom/stabene.net/wp-content/themes/stabene/single.php
on line
40
Notice
: Trying to get property 'name' of non-object in
/home/gonexcom/stabene.net/wp-content/themes/stabene/single.php
on line
40